Features
List of some features included in Ra ERP for Restaurant.
Responsive Design
Powerful Design with Responsive functionality that can be adapted to any screen size.
Quick And Easy POS Screen
Touch Friendly POS screen with Product and Product Category color code, Receipt Print and ability to easily split receipts
Full Integration
RA ERP for restaurant comes bundled with Cost, expenses , liabilities and owner transaction computation to give you a full control on your business
Secure Connection
Our Application comes with secure (HTTPS) connection to ensure maximum connection and password security.
Powerful Reporting
A Complete set of reports and chart to demonstrate and visualize how your business is doing.
Undo and Un-delete
Ability to track record change versions, revert to a version and bring back deleted records.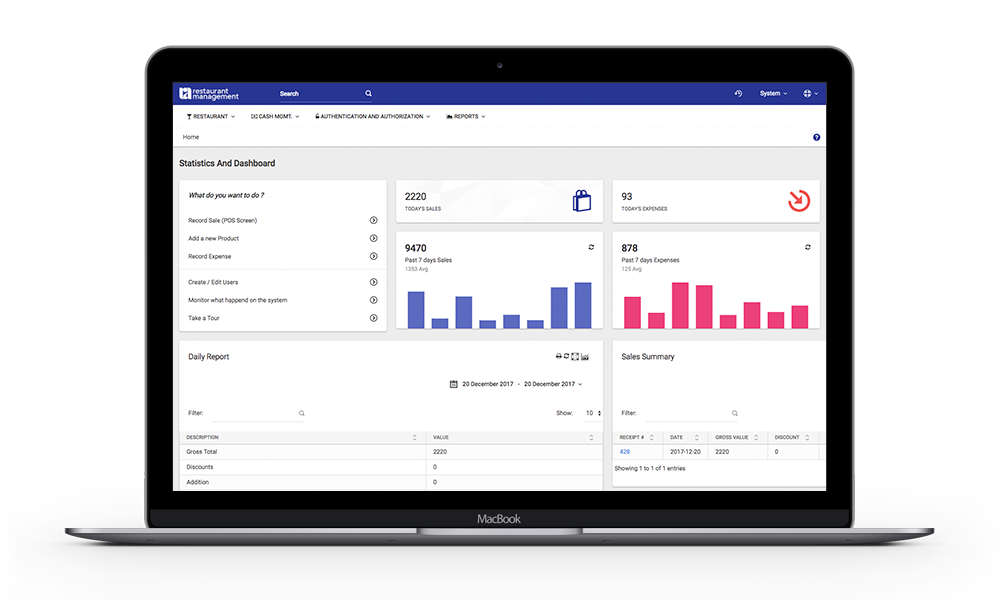 Visit Our Online Demo
Experience our system in action
Explore our system and engage with its features
You can also register and enjoy a Free Trial period, no strings attached.
Username: system
Password: mystrongpassword
Demo Site
Check out some Screenshots